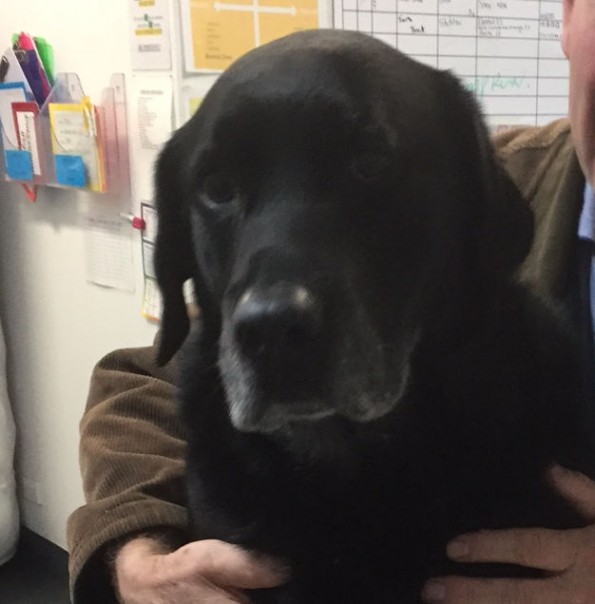 Just as our bodies complain a little more as we grow older, the same is true for our pets. The trouble is, they don't have the words to tell you what's hurting or aching.
This Beautiful Lab is named Duke and he visited us with a sudden condition involving seizures
As animals age they develop conditions and diseases similar to us as we age. Some are very obvious like Duke's however some are extremely subtle and you may not even notice them
During the month of September we will be running a Seniors awareness program to highlight the need of regular checks for your elderly pets
Here are some of the top reasons why you should arrange for a seniors check in September
32% of pets die from cancer. Females are 300% more prone to it
68% of cats have dental disease
50% of cats over 5 have arthritis and mobility issues in their elbow and back
25% of cats have high blood pressure which causes kidney failure
35% of cats over the age of 8 have kidney failure
UP to 25% of dogs over 8 have skin tumours
78% of dogs over 3 years have dental disease
50% of dogs over 10 have arthritis
41% of dogs at 10 years of age are obese
10% of dogs over 10 have kidney disease
12% of dogs have chronic liver disease
12% of dogs have severe hormone imbalance causing life threatening conditions (Cushings disease)
That's why I'm urging you to arrange for a Senior Health Check in September.
We will check for signs of diseases and discuss the screening procedures that are necessary to ensure early diagnosis of any of these senior diseases. The great news is most of these are treatable if they are diagnosed early on.
These facts are not to alarm, it's just to highlight to you why we are so adamant that Your should have a senior check-up. Our commitment is to make your pet's golden years as pain free and enjoyable as possible.
Brave Duke had a Brain Tumor that was diagnosed using an MRI
Getting a clear picture of what was happening with duke has allowed us to provide the best in care to manage his condition and allow him to have the best in comfort and care.
I know life is busy but please don't put this off. Call us to book an appointment during the month of September.
41513550
Save
Save
Save
Save
Save