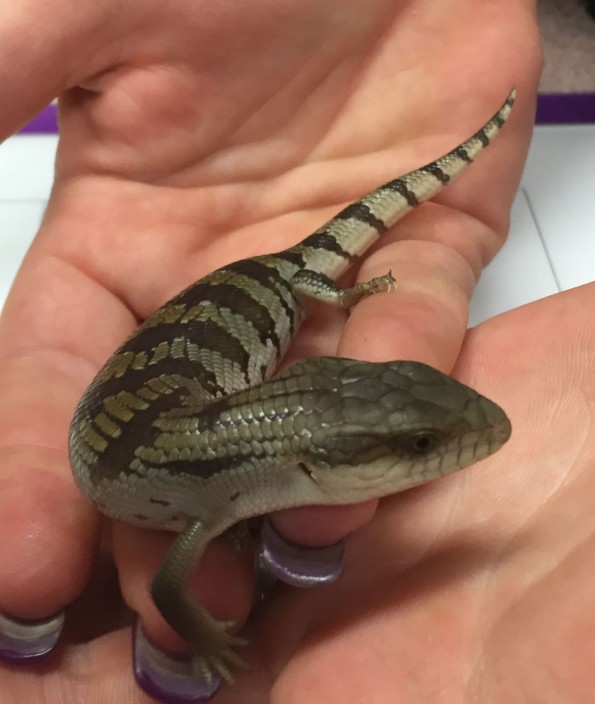 Meet Baby Rex!
Rex came in to see us as his mum wasn't sure Rex was a Boy or a Girl Lizard?
Reptiles keep all their "bits" inside their tails, and to make life interesting the mails often have 2 sets of organs called Hemipenes.
As a Reptile Vet I'm often asked to help tell whether an animal is a He or a She
Sometimes you can carefully examine the tail and apply a careful technique to see if any male parts pop out
In Rex's case there was nothing to see, The next step is to double check using a special probe to test for the presence of hemepenes.
Looks like Rex is………A GIRL!
Rex got to meet Lizard Breath one of our Clinic Blue Tongue Lizards
And got a little energetic
If you are needing your Reptile Sexed why not give us a call on 41513550 or contact us on [email protected]
Save
Save
Save
Save