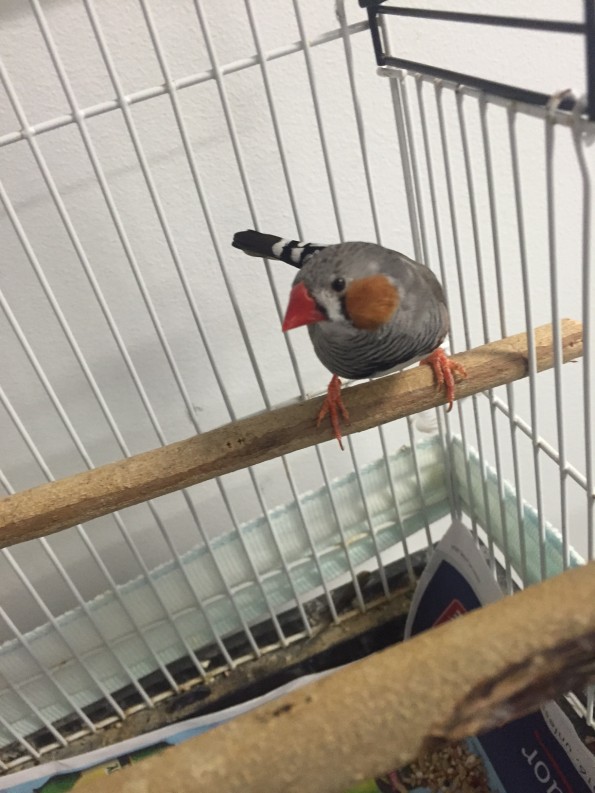 Welcome to my first official blog!
I'm not sure where to start or where to go so perhaps the best way to go is to dive straight in!
On my mind recently was the case of "Gorgeous boy" a little Zebra Finch who was having a hard time getting back on his perch. His owner was an elderly lady and he was a fundamental part of her life.
At times I feel us vets can take for granted that some illnesses may seem less of a worry than others or perhaps that we see disease and illness so commonly we are used to seeing them as "Just a problem to find a solution to fix". What may be easy to pass over some times is the Human element to our profession….. Human you ask? aren't you a vet?.
Not Surprisingly, I decided to be a Vet from an early age, I had a stuffed toy dog called "Blue" and I  performed surgery on him one day and left a note inside him saying "secret Job – I want to be a vet" . From then on Being a vet was what I dreamed about, thought about, and worked very hard on. My teenage holidays often involved a day or two visiting  the local vet to "watch" procedures and help out. I studied hard in High school and even though my teachers had told my parents they doubted I would get the grades to be a vet, I put the work and effort in and passed! being accepted into first round offers at Murdoch University.
I thought I would have a career filled with animals and the joy of curing, healing or fixing them. The surprise came when I learned there was a human part to the equation. Yes, you! our loyal client. I have found a richness in life from not only having amazing experiences with the wonderful animals in my care, but also through the incredible shared experiences with people. People I have come to know and love and the friendships we have created though a trusting, thoughtful relationship built from the stress or worry they had for their loved pet.
And so I find myself talking daily to "Gorgeous Boy's" owner reassuring her he is in good spirits and in good care, realizing how important the trust our loyal clients place in me. Grateful in the fact that I can live my life to exercise my talents and skill to benefit others.
Cheers
From Dr Mike